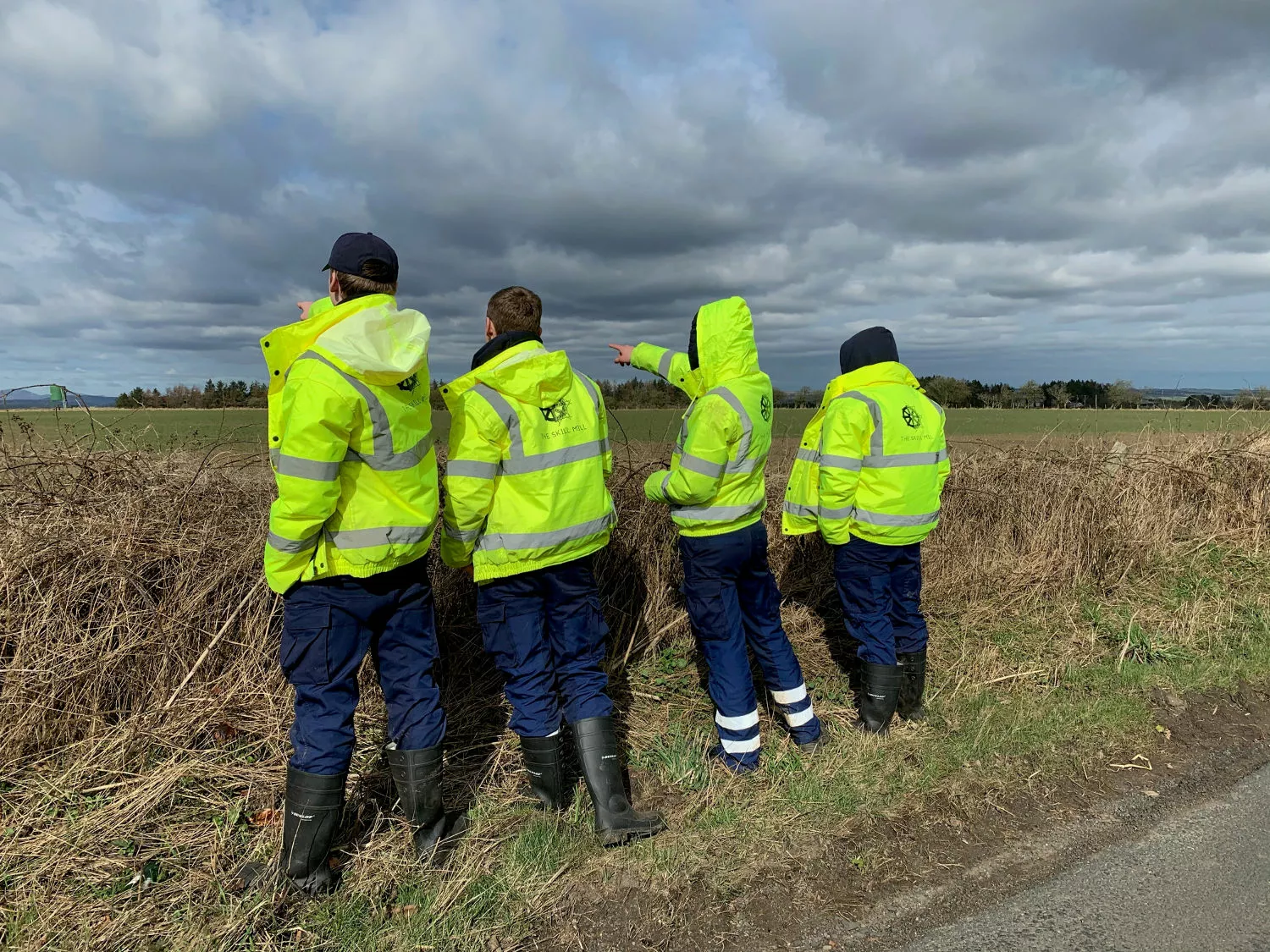 The Skill Mill is a multi-award winning social enterprise which provides employment opportunities for young people aged between sixteen and eighteen. We employ only ex-offenders, actively reducing reoffending whilst increasing engagement, participation, employability and educational levels of the young people to increase their life chances.
The stigma attached to having a criminal record, lack of previous opportunity and the negative societal attitudes towards young people who have committed offences creates enormous barriers for them. Often even with the best will in the world young people are unable to access education, training or employment opportunities which are vital to helping them move forwards with their lives. The Skill Mill removes these barriers and enables them to gain work skills, knowledge and importantly confidence.
The Skill Mill provides employment opportunities in water and land-based management, helping to reduce flood risk and improve the local environment. In turn, this brings social and environmental benefits to communities by involving local people directly in the delivery of services. Our employees undertake accredited training and achieve a nationally recognised award with AQA. They also achieve their Construction Skills Certification Scheme (CSCS) Card. They acquire knowledge and skills by working alongside local private contractors and partners. Follow on employment opportunities with partner organisations and the wider labour market are sought for each employee and support towards this goal is provided from the outset. Each cohort receives six months paid employment, invaluable practical real work experience, a nationally recognised qualification, and further opportunities for progression with local companies at the end of their time with The Skill Mill. We have a unique partnership with Bury and Rochdale Youth Offending Service, allowing us to allocate places to young people who fall into the top 10% risk category

The Skill Mill was established in 2013. The idea initially came about after the Environment Agency approached Newcastle Youth Offending Team (YOT) about cleaning-up local waterways. Sessions were then organised where young people would work for 5 hours per day on watercourse tasks. It soon became evident that reoffending rates for the young people taking part were lower than the national average. The Skill Mill was then launched to provide young people taking part in the sessions with progression routes into employment. The first Skill Mill site was set up in Newcastle in 2014, others soon followed in the North of England and even in the Estonian capital, Tallinn.
The Skill Mill now has 10 sites. We launched in Rochdale in August 2020. The team have been working on a number of environmental projects, including working with organisations such as the Canal and River Trust, Cartwheel Arts and Action Together Rochdale.
Find out more: www.theskillmill.org.